Dream That Turns Office Executive A Millionaire, Da Ma Cai RM11.5 Million Jackpot Won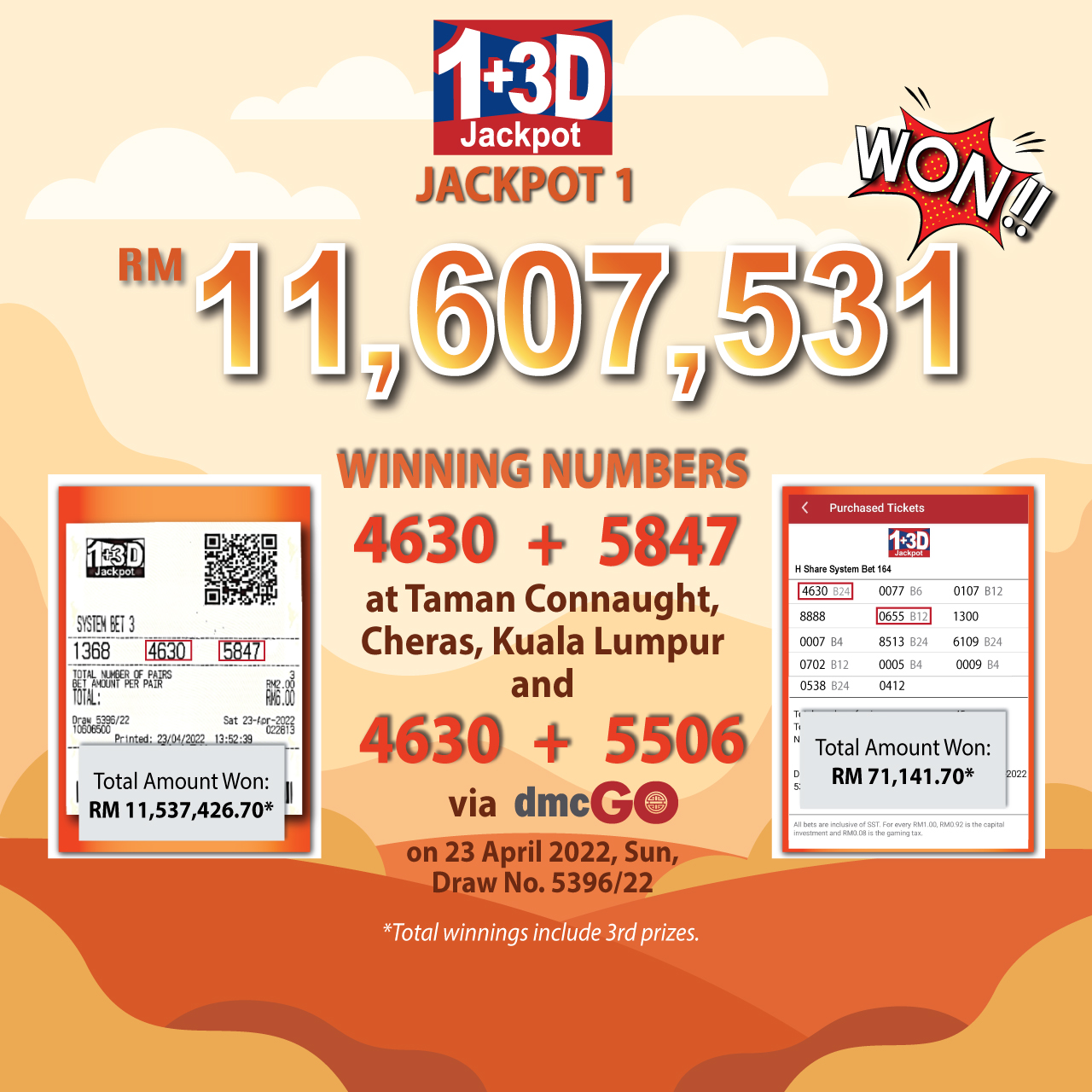 29 April 2022
An Office Executive in his thirties took home Da Ma Cai 1+3D RM11.5 million Jackpot after dreaming of the colours red, white and blue.
The lucky winner said in an excited tone; "I had a dream on that Friday night. There were blurry scene and vague images, but I cannot recall the details of the dream. Somehow I woke up remembering only the colours red, white and blue. I told my wife about my weird dream and the colours. Since we are regular numbers players, she instantaneously responded that Da Ma Cai's logo is of the three colours. I took it as a sign for me to drop by at Da Ma Cai that afternoon."
The lucky winner from Kuala Lumpur told that the winning combination of 4630 + 5847 are those of his and relative's cars registration numbers.
He continued, "I usually combine the 3 cars' number plates to play System Bet 3. Coincidently, the 3 different cars are painted in those 3 colours."
The winner said that he will use his new found fortune to diversify his investment portfolio and allocate some for charitable causes.
A dmcGO account user shared a portion of the total jackpot prize of RM11,607,531 with a House Share System Bet (HSSB) ticket containing the winning combination of 4630 + 5506.
Da Ma Cai is a brand of Pan Malaysian Pools Sdn Bhd ("PMP"), Malaysia's authorised numbers forecast operator. On an annual basis, Da Ma Cai actively supports various causes in the areas of education and social welfare through a wide range of programmes and activities carried out in the country. Following the acquisition of PMP by Jana Pendidikan Malaysia Sdn Bhd ("JPM"), all of PMP's net dividends that JPM receives will be donated to The Community Chest. With this structure, Da Ma Cai has effectively been transformed from a for-profit organisation into a social business, providing long term donations to The Community Chest for the benefit of the Malaysian community.