Human Resource Approach & Strategy
As Pan Malaysian Pools Sdn Bhd (PMP) continues to evolve and expand, Human Resource focuses on developing a workforce of highly talented individuals to achieve Company's business objectives in today's challenging and competitive market. We are committed to make PMP a great place to work by creating an engaging environment that rewards success and encourages employees to take control of their personal development.
As we continue to grow our business, we seek exceptional people who enjoy challenges and who can contribute to the growth of the Company. To help us develop our business we are seeking highly talented people who are ambitious, in search of a meaningful and rewarding career as well as like working in high performing teams.
Besides creating a conducive work environment where everyone has the best chance to realise their fullest potential, we also believe in rewarding our deserving people. Our total remuneration and benefits packages are highly competitive to look after the needs and welfare of our employees, while our variable pay including bonuses and gratuity scheme are designed to truly drive performance.
Whether you are in gaming, client service, operations or business support role, the work can be both intense and challenging. In tandem with the Company's growth, we have established our in-house learning and development plans to equip our employees with the relevant skill sets as they progress in their careers through various in-house training programmes, external seminars and conferences.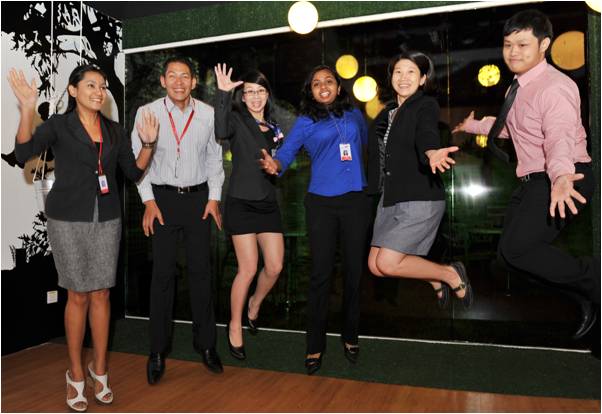 Interested candidates are invited to submit a detailed resume, copies of relevant academic certificates, salaries (current and expected), contact telephone numbers and a recent passport-sized photograph to:
Human Resources & Administration Department
Pan Malaysian Pools Sdn Bhd (171698-P)
16th Floor, Wisma Genting
Jalan Sultan Ismail
50250 Kuala Lumpur
Tel : +60 3 2182 2188
Fax : +60 3 2182 2199
Or
Email: [email protected]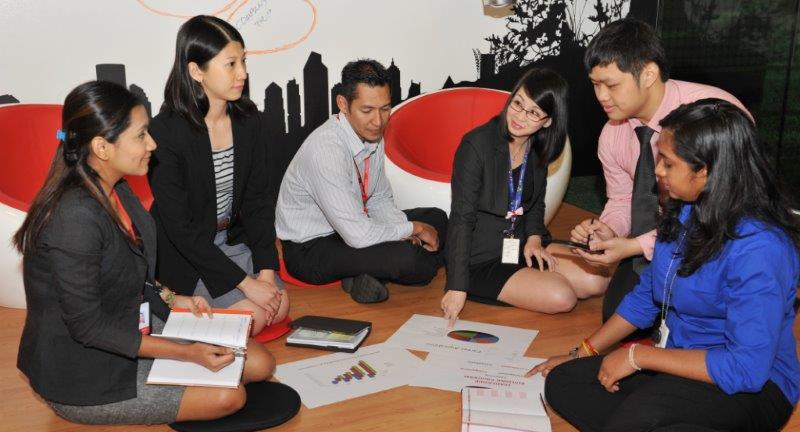 Job Opportunities
Embark on a rewarding career at Pan Malaysian Pools Sdn. Bhd. Tap into our experience and resources, and be a part of our exciting and dynamic team. If you think your talents and skills fit into our organisation's goals and vision, we invite you to join us!
Transitional Leadership Placement Programme
Your Search Ends HERE!
Are you looking for a career growth opportunity?
Are you open to learning new business management?
Are you able to relocate from your current location?
We welcome exceptional individual to join Pan Malaysian Pools Sdn Bhd (PMP) as a Management Executive and step up to the opportunity to be part of PMP's management team. The successful candidates will be rotated to core business operations of the Company.
The ideal candidate should meet the following attributes:
Able to work during weekends, travel and relocate to any of our regional offices in Kuala Lumpur, Melaka, Johor, Penang and Ipoh when required.
Executive – Application Services
Kuala Lumpur
Responsibilities:
Requirements:
Minimum 1 year of working experience in application development and support, 1 year in test management/QA, preferably in Linux Red Hat environment.

Fresh graduates are encouraged to apply.

Strong analytical, programming and problem solving skills.

Ability to learn and understand business processes and functional specifications.
An innovative team player who is dynamic, self-motivated, pro-active, mature and result-oriented.
Technical Support – Penang Office
(Based in Penang)
Responsibilities:
Provide technical support such as installing, troubleshooting and repairing of sales terminals, network equipment and other equipment such as UPS, generator, Hubs etc. at the outlets.

Perform regular preventive maintenance on the sales terminal and network equipment at the outlets.

Upkeep and maintenance of Company vans.

Undertake ad-hoc assignments as and when required.
Requirements:
Minimum SPM/Diploma/Advanced Diploma in Electrical or Electronic Engineering or equivalent.

Minimum 2 years' of relevant working experience in technical field.

Fresh Diploma graduates are encouraged to apply.

Must be conversant in English and Bahasa Malaysia.

Possess knowledge in computer hardware, network and electronics components.

Willing to travel extensively within the designated area.

Possess a valid driving licence.

Willing to work on shift, weekends, public holidays and odd hours.
Sales Operator
(based in Kuala Lumpur and Penang)
(Full-Time)
Responsibilities:
Requirements:
If you are interested to apply:
For KL, please call Mr Engene Pang (017-3072663) or Ms Lim (03-92812288).
For Penang, please call Mr Wong Chee Keong (012-4023038) or Ms Ooi (04-2286288).
Customer Consultant
Kuala Lumpur
Responsibilities:
To support helpdesk, inbound betting calls and outbound calls at the Call Centre which include the following:
perform outbound calls to customers on activation of accounts and promoting Company's products and services;

 

attend to customers' calls on accounts related matters;

 

a

ssist and guide customers to use mobile betting application;

 

update customers' particulars into the Account Management System; and

perform Call Centre administrative works.
Requirements:
Security Support (Pengawal Keselamatan)
Kuala Lumpur
Tanggungjawab:
Sentiasa berwaspada semasa bertugas terutamanya memerhati keselamatan di sekitar kawasan premis syarikat.

Memastikan bekerja mengikut Prosedur Operasi Standard yang ditetapkan setiap masa.
Kelayakan:
Umur 25-40 tahun.

Berkelulusan minima SPM.

Minima 2 tahun pengalaman bekerja dalam bidang yang sama.

Boleh bekerja syif.

Boleh bekerja outstation.

Komited, disiplin dan boleh bekerja dalam pasukan.
Business Support – Penang Office
(Based in Penang)
Responsibilities:
Provide administrative support to ensure smooth running of the business operations which include the following:
Process customers' prize payout, accounts topping-up and withdrawals. 

Promote dmcGO membership.

Process agents' weekly account settlement.

Handle petty cash reimbursement.

Prepare monthly expenses report for office, Company Sales Outlets and Management Service Outlets.

Attend to facilities and stationeries request for office, Company Sales Outlets and Management Service Outlets.

Assist in the implementation of promotional and marketing activities.

Assist in corporate community projects and office administrative duties.

Perform other functions on ad-hoc basis as and when required.
 Requirements:
Minimum SPM/Certificate/Diploma in Business Administration or equivalent.

Minimum 2 years of relevant working experience.

Must be conversant in English and Bahasa Malaysia. Able to converse in Mandarin is an added advantage.

Well verse with Microsoft Word, Excel and Powerpoint.

Good communication and interpersonal skills.

Well organised, meticulous, resourceful and able to work independently with minimum supervision.
Job Disciplines
We offer a wide range of career opportunities for the talented, enthusiastic and forward thinking individuals in different functional areas.
To give you an overview of the various type of work available at Pan Malaysian Pools Sdn Bhd, a sampling of the job disciplines are listed below.