Da Ma Cai RM1mil Community Aid for 80 Welfare Homes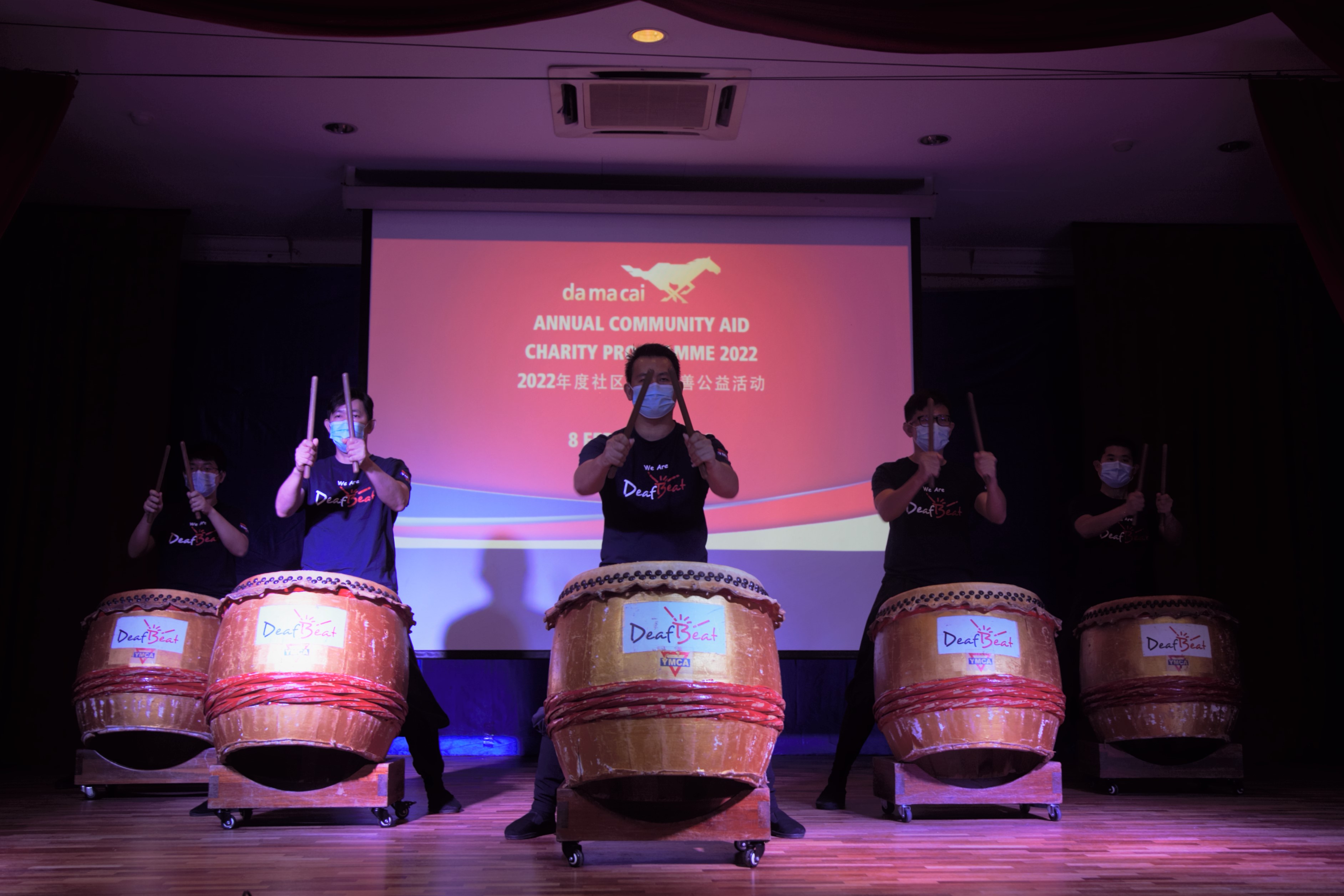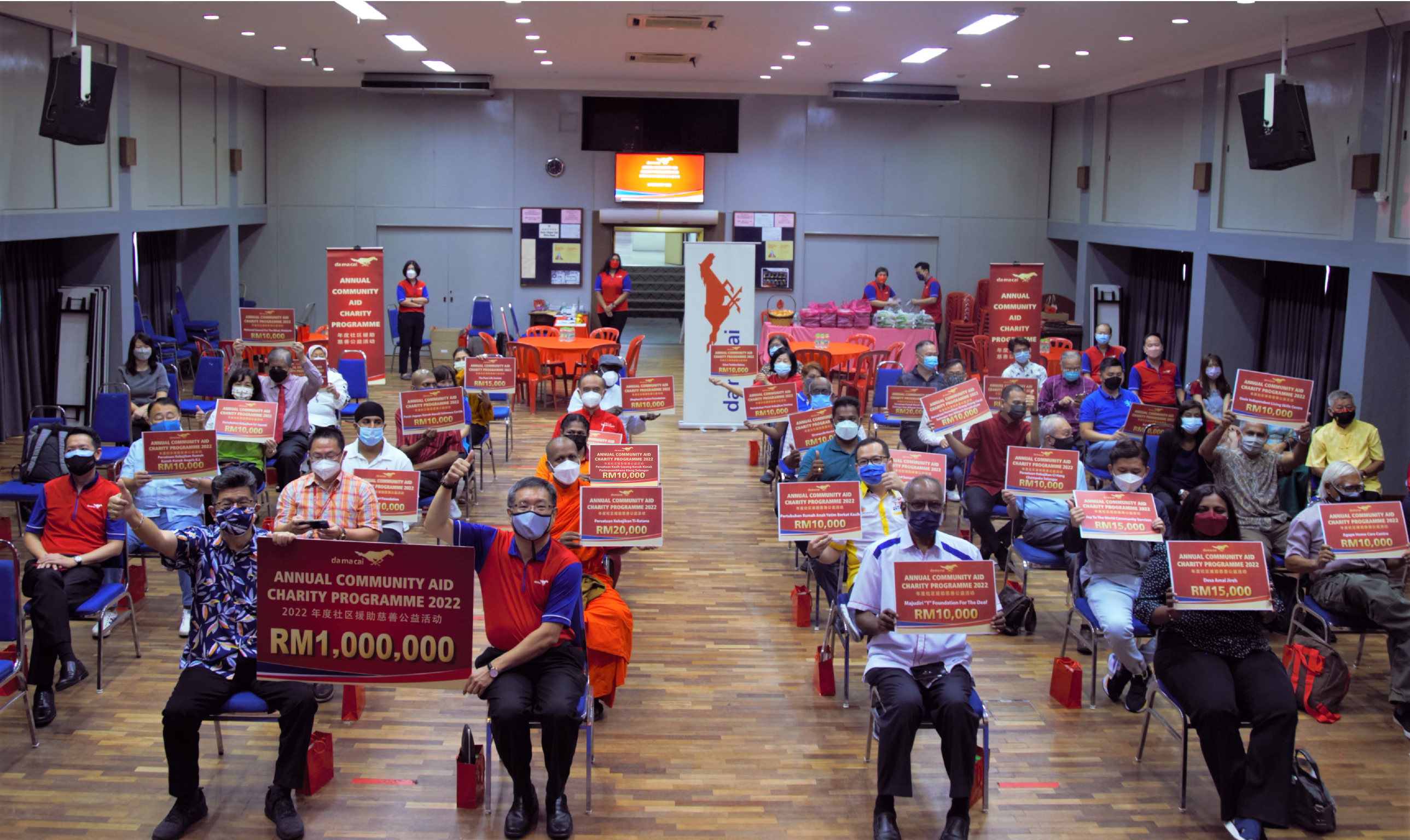 8 February 2022
Eighty charitable organisations nationwide receive a total of RM1mil financial aid from Da Ma Cai as part of its annual Community Aid Charity Programme.
At a presentation ceremony, Pan Malaysian Pools Sdn Bhd managing director Tan Kong Han handed the mock cheque to 30 charity bodies located within Klang Valley.
Tan Kong Han said that this community sharing and caring outreach initiatives will go towards providing financial aid to assist deserving charity centres affected by the Covid-19 pandemic.
"As a caring corporate citizen responding to organisations' plight in getting adequate funding aid to support their operations, we remain focused on providing financial assistance to deserving charitable organisations," said Tan.
He added, "The pandemic has presented us all with new challenges, new circumstances, and new uncertainties, therefore adaptability is a requirement. This is the time for innovation, creativity and flexibility to succeed."
Tan also encouraged the representative of the charitable organisations to constantly push themselves outside their comfort zone by learning and developing new skills to help their organisations survive and thrive.
"There is an absolute need for delivering basic life needs and care to underprivileged senior citizens and it is especially difficult for us to secure resources during this challenging time," said Pertubuhan Kebajikan Sri Jayanti Treasurer, Chiang Soak Eng.
"We appreciate Da Ma Cai's kind and generous support to our centre. This financial aid serves well for the betterment of our children," Founder of House Of Love, Dr Joseph Pang said.
"Our Centre have to convert the physical classes to virtual one-to-one teaching and therapy session during the lockdown period. Therefore we have to invest on infrastructure and technology as we are committed to not let any student be without education. We are glad that this financial aid will help us to continue with our cause in providing the basic in education for children with down syndrome," Executive Director of Kiwanis Down Syndrome Foundation, Angie Heng said.
A total of 30 charity bodies from Klang Valley received donations amounting to RM380,000 during the event. For the Northern Region, 24 charitable organisations located in Perlis, Kedah, Penang and Perak will be getting financial aid worth a total of RM300,000. As for the Southern Region, 22 charity homes in Negeri Sembilan, Melaka and Johor will be receiving RM280,000 in total. 4 organisations in Pahang will also receive a total of RM40,000.
Da Ma Cai is a brand of Pan Malaysian Pools Sdn Bhd ("PMP"), Malaysia's authorised numbers forecast operator. On an annual basis, Da Ma Cai actively supports various causes in the areas of education, social welfare and public health through a wide range of programmes and activities carried out in the country. Following the acquisition of PMP by Jana Pendidikan Malaysia Sdn Bhd ("JPM"), all of PMP's net dividends that JPM receives will be donated to The Community Chest. With this structure, Da Ma Cai has effectively been transformed from a for-profit organisation into a social business, providing long term donations to The Community Chest for the benefit of the Malaysian community.