Da Ma Cai RM300,000 Community Aid for 24 Welfare Home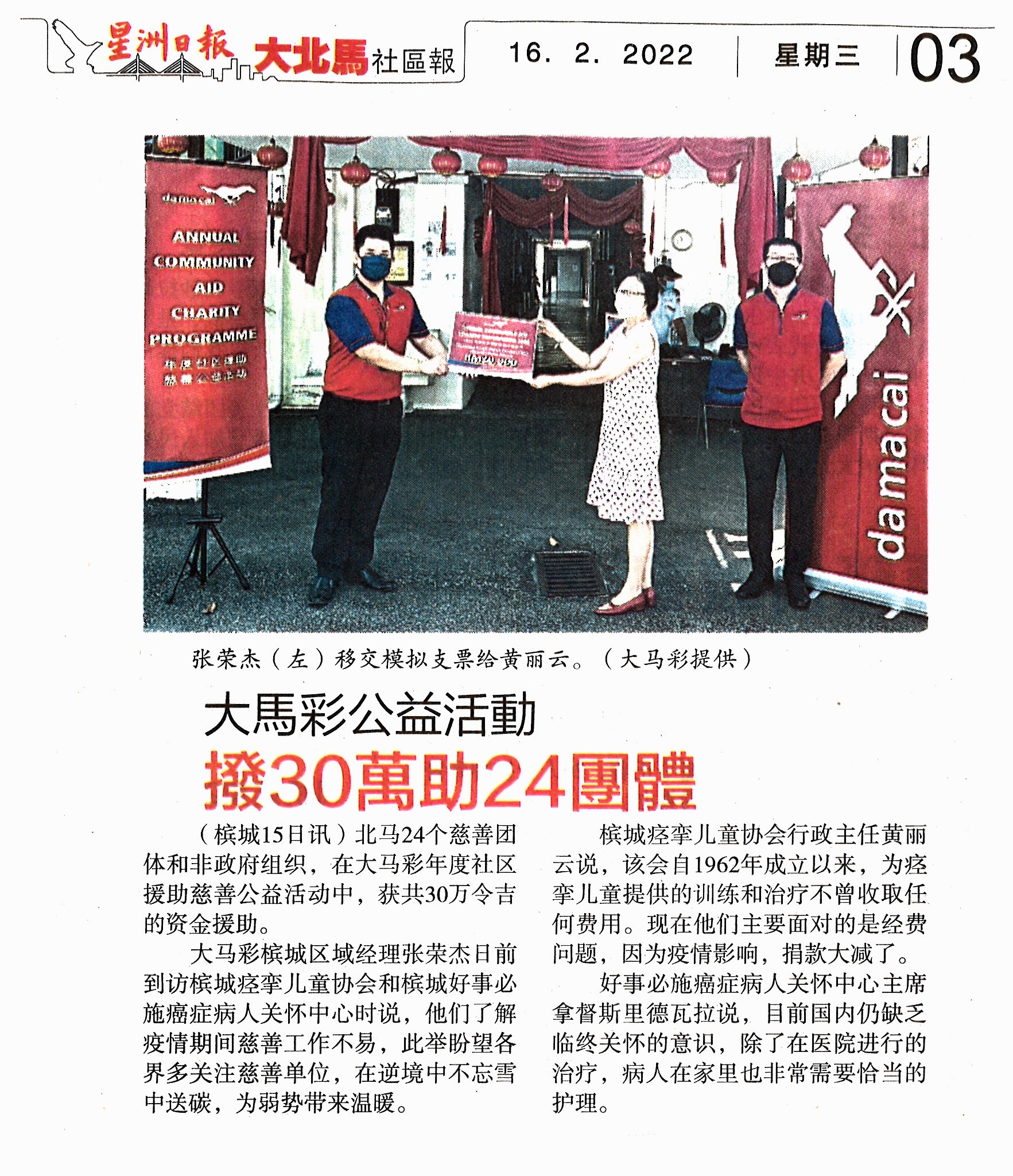 Sin Chew Daily – Northern Region, p.03 (16 February 2022)

Twenty four charitable organisations from Northern Malaysia receive a total of RM300,000 financial aid from Da Ma Cai as part of its annual Community Aid Charity Programme.

Da Ma Cai Penang Regional Manager Chong Weng Kiat presented the mock cheque to The Cerebral Palsy (Spastic) Children's Association and Penang Hospice Society. He said that this community sharing and caring outreach initiatives will go towards providing financial aid to assist deserving charity centres affected by the Covid-19 pandemic.

The Cerebral Palsy (Spastic) Children's Association representative said the association was founded in 1962 and provides free treatment and training to children suffering from cerebral palsy. Due to the pandemic, they are experiencing funding issue due to decrease of donation.

Dato Seri Devaraj, Chairman of Penang Hospice Society said, our country is lacking in hospice and palliative care awareness. Aside from receiving treatment from the hospital, patients should also receive appropriate home care.