Selangor entrepreneur sole winner of RM27.99 million Da Ma Cai 1+3D jackpot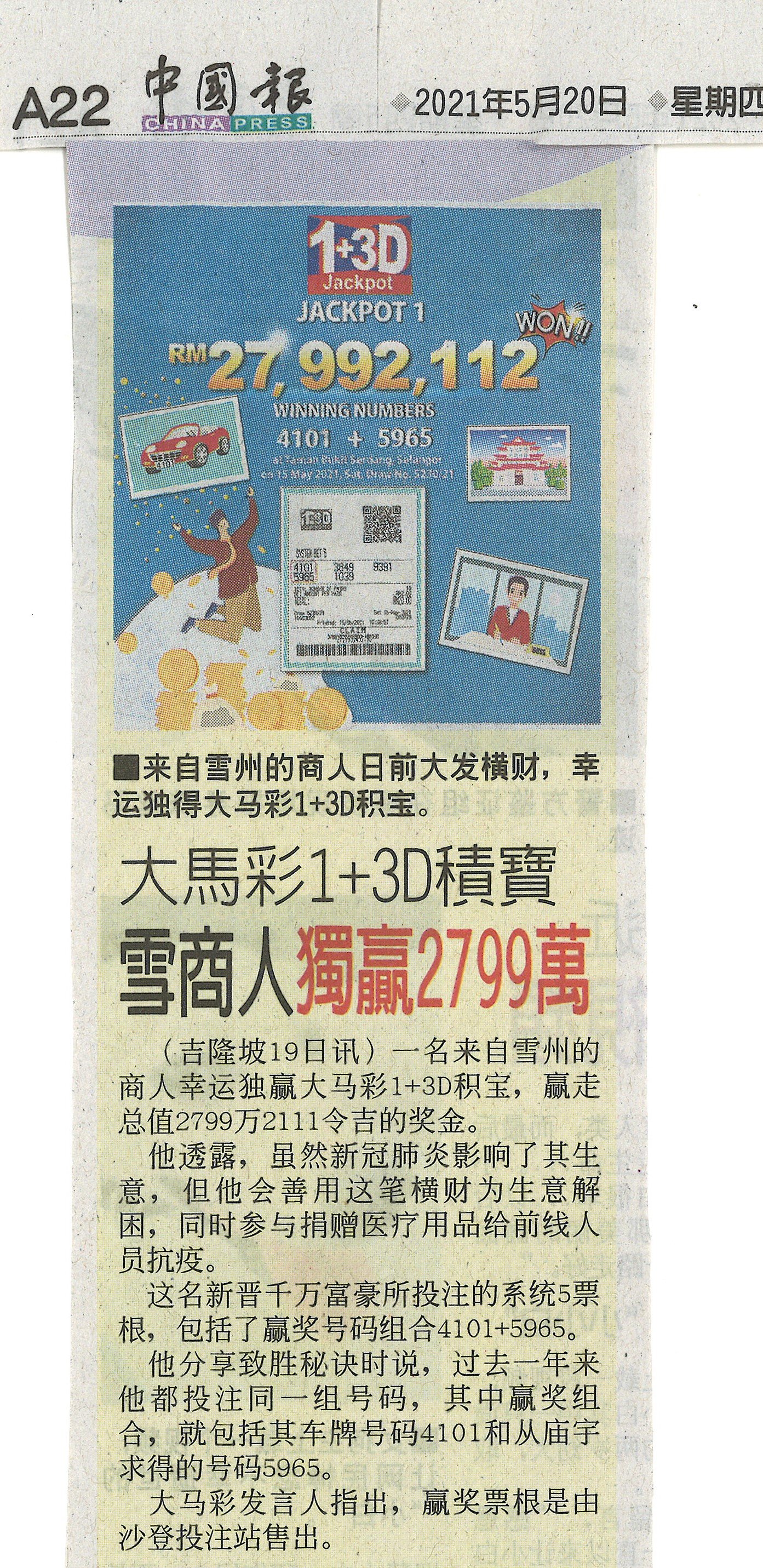 China Press, P.22 (20 May 2021)
An entrepreneur from Selangor took home Da Ma Cai 1+3D Jackpot of RM27,992,111.
The entrepreneur told that his business has been badly affected but he will donate critical medical supplies and healthcare equipment to support and safeguard our frontliners in the battle against Covid-19.
The sole winner of the multi-million jackpot prize had placed a System Bet 5 consisting the winning combination of 4101+5965. The winner shared his one and only strategy in playing numbers; that is to persistently buy the same set of numbers with Da Ma Cai System Bet play.
Da Ma Cai spokesperson shared that the winning ticket for the jackpot was sold in Serdang.