Over RM10 million Da Ma Cai prizes won by 2 lucky winners from Perak and Selangor
Sin Chew Daily (9 November 2020)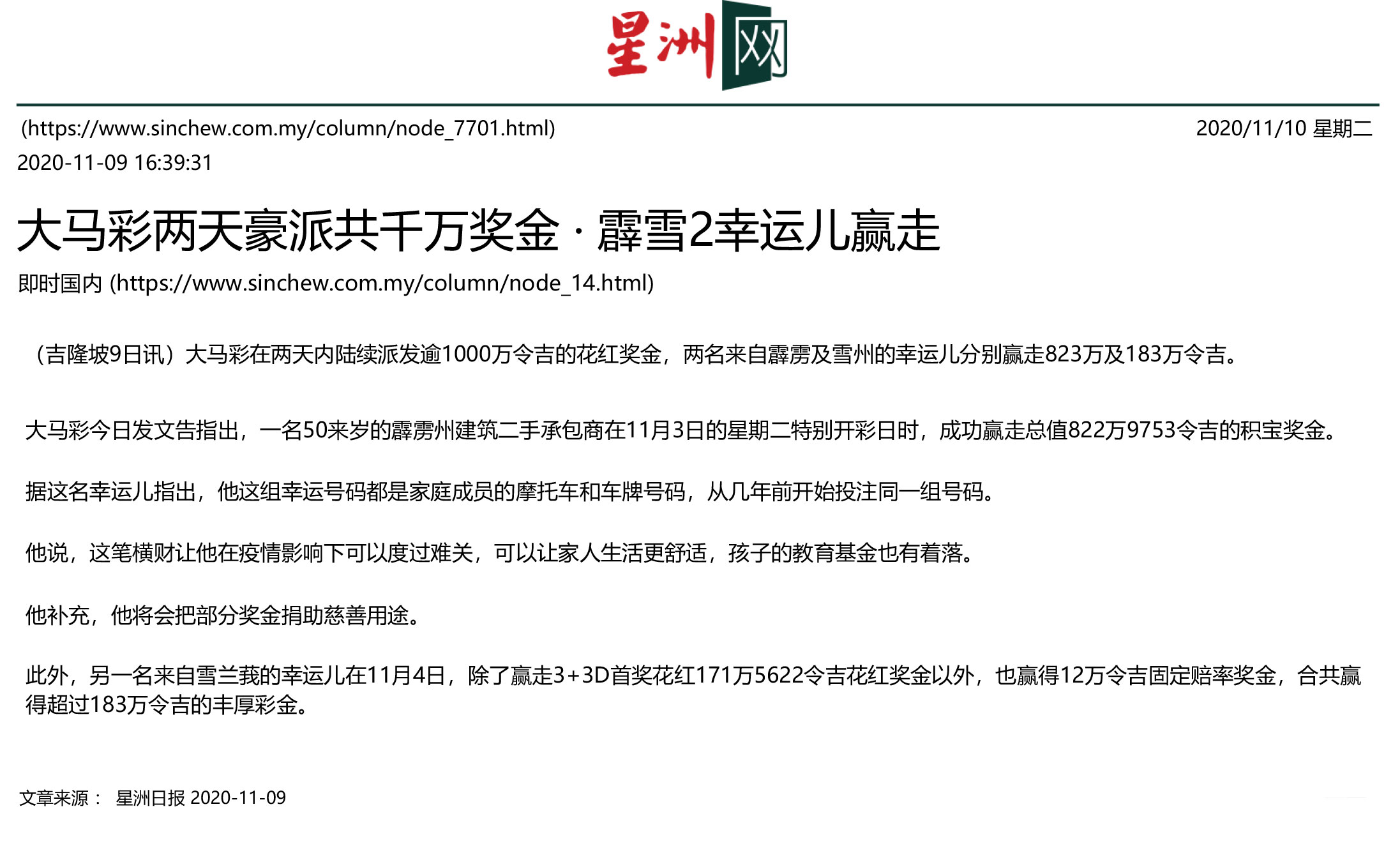 A total of over RM10 million Da Ma Cai 1+3D Jackpot and 3+3D Bonus Prizes have been won in two consecutive days. Two lucky winners from Perak and Selangor each took home RM8.23 million and RM1.83 million.
A sub-contractor in his early 50s from Perak took home the Jackpot 1 prize worth RM8,229,753 during the Tuesday Special Draw on 3rd November.
He shared that winning numbers are derived from the motorcycles and cars registration number of his family members. He has been playing the same set of numbers since a few years ago.
He said his windfall is a blessing during the pandemic as he can give his family a better life and provide for the children's tertiary education.
The winner told that he will allocate some of his winnings for charity donation.
On 4th November, another lucky winner from Selangor bags the 3+3D 1st Prize Bonus of RM1,715,622 and first fixed-odds prize of RM120,000. In total, the winner won over RM1.83 Million.