Lucky winner won RM27.26mil by betting on family member's favorite numbers
Guang Ming Daily (29 September 2020)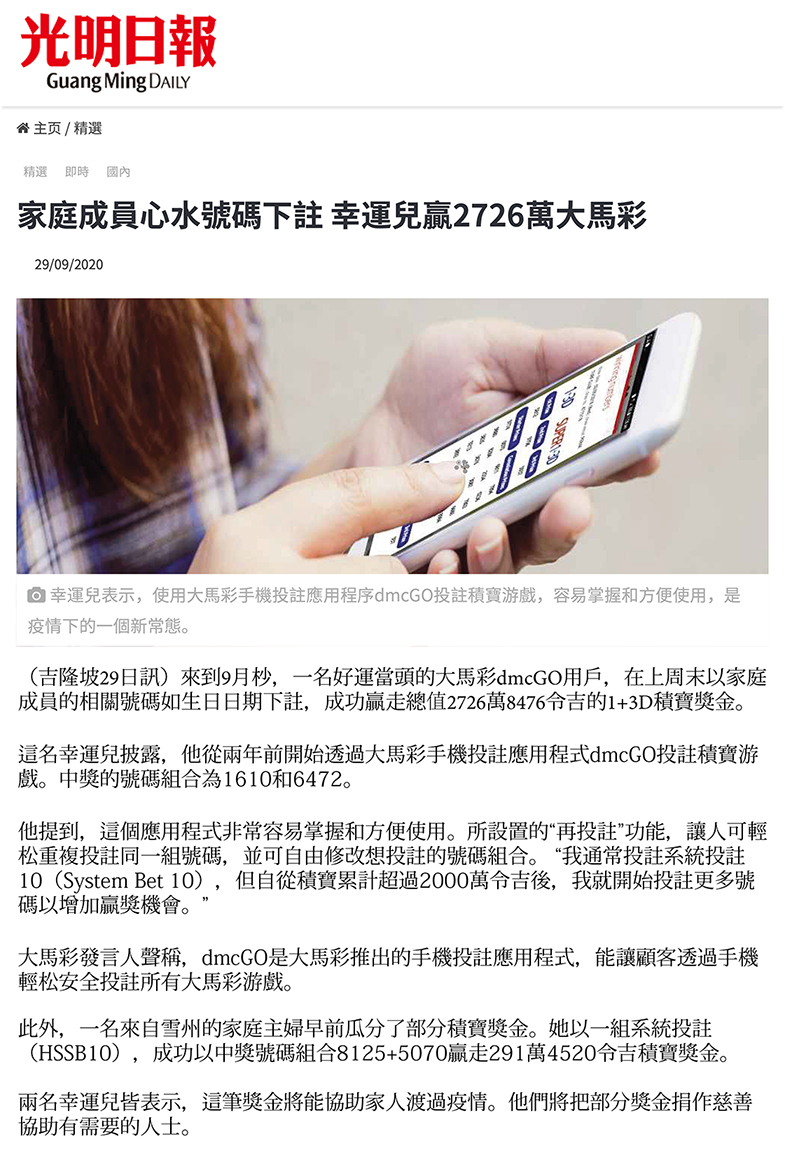 A lucky dmcGO user took home a windfall of RM27,268,476.30 when he won the Da Ma Cai 1+3D jackpot last weekend after betting on family member's favorite numbers.
The lucky winner said that he had been playing his favourite 1+3D Jackpot game through the dmcGO app since getting it 2 years ago. The winning combination was 1610 and 6472.
He added, "I usually play System Bet 10 with the same group of numbers, but since the jackpot snowballed to over RM20 million I added more numbers to increase my chances of striking the jackpot."
Da Ma Cai spokesperson explained, "dmcGO is a mobile betting app that allow customers to play all Da Ma Cai games with just a few taps on the phone."
A week earlier, a housewife from Selangor took home a share of the 1+3D jackpot amounting to RM2,914,520.60. The loyal customer had bought a HSSB10 ticket consisting the winning numbers of 8125 + 5070.
Both winners said that their winnings would certainly provide the financial help to their family members through this pandemic period. They will also allocate some of their winnings in helping those in need during this difficult time.